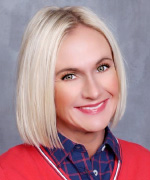 Hello, I am Joy Jones, Licensed Clinical Social Worker. I graduated from the University of Missouri-Kansas City with my Master's in Social Work in 2013. I believe the problems we experience in life have solutions, and that growth involves learning new skills and patterns. I assist with teaching patients positive coping skills to manage life stressors, and to improve negative thought patterns and behaviors. I look at the whole picture to understand how emotional, behavioral and social factors can affect my patients' overall health and wellbeing.
I have worked with individuals of all ages in a variety of settings. My specialities include: domestic violence, adoptions, corrections, substance abuse, personality disorders, PTSD, anxiety/panic attacks, phobias, grief and loss, caretaker issues, crisis prevention, ADHD, anger management, OCD, co-occurring disorders, chronic health disorder adjustment and mood disorders.
My eclectic approach to therapy consists of Cognitive Behavioral Therapy (CBT), Solution-Focused Therapy, Psychodynamic Therapy, Person-Centered Therapy and I specialize in Eye Movement Desensitization and Reprocessing (EMDR). 

EMDR is an effective psychotherapy proven to help individuals of all ages recover from trauma and other distressing life experiences and events. It highlights the brain's capacity to independently heal with the support and guidance of a therapist. I became a trained EMDR therapist to become more effective at addressing the traumas and adverse life experiences my patients were facing. As I progressed in my practice, I became a Certified EMDR Therapist.