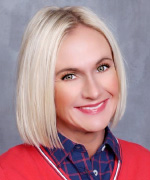 Hello, I am Joy Jones, Licensed Clinical Social Worker, a Certified Eye Movement Desensitization and Reprocessing (EMDR) Therapist and a Certified Autism Specialist (CAS). I graduated from the University of Missouri-Kansas City with my Master's in Social Work in 2013. I believe the problems we experience in life have solutions, and that growth involves learning new skills and patterns. I assist with teaching patients positive coping skills to manage life stressors, and to improve negative thought patterns and behaviors. I look at the whole picture to understand how emotional, behavioral and social factors can affect my patients' overall health and wellbeing.
I have worked with individuals of all ages in a variety of settings. My specialities include: domestic violence, adoptions, corrections, substance abuse, personality disorders, PTSD, anxiety/panic attacks, phobias, grief and loss, autism, caretaker issues, crisis prevention, ADHD, anger management, OCD, co-occurring disorders, chronic health disorder adjustment and mood disorders.
My eclectic approach to therapy consists of Cognitive Behavioral Therapy (CBT), Solution-Focused Therapy, Strength-Based Therapy, Motivational Interviewing, Psychodynamic Therapy, Person-Centered Therapy and Eye Movement Desensitization and Reprocessing (EMDR).
I am dedicated in my practice to help support my patients as they go through challenging times. I believe in the power of hope and change.