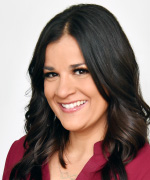 Sometimes life leaves us feeling beat up, bruised and discouraged. We all have scars and brokenness that cast shadows over our lives and steal our joy. My passion is to meet you in those dark and lonely places and help you find a path back to the freedom and wholeness you desire.
As a trauma survivor, I understand the fear and bravery that comes with beginning this journey, and I am here to walk alongside you. I'm passionate about helping people heal from past pain, so they can live in the freedom and fullness God intended.
My areas of specialty include trauma, anxiety, depression, sex addiction, gender identity issues, abuse recovery and child/teens issues. I am trained in Eye Movement Desensitization and Reprocessing (EMDR). EMDR is evidence-based breakthrough therapy for the treatment of trauma and other emotional struggles.
Kiran is working under the clinical supervision of David Langdon, LPC.