At Dipoto Counseling Group, we recognize that psychiatric medication can play a valuable, helpful role in the lives of many of our clients.
Unfortunately, there is a dramatic shortage of psychiatric care and medication management throughout the United States – and especially in our local community.
Our Medication service seeks to fix that, by providing caring, client-centered psychiatric treatment for a full range of mental health concerns.
How Does Medication Management Work?
Just as you work with a primary therapist, you'll also collaborate with a medical provider, one who will take the time to get to know you as a person, not just a name on an appointment sheet.
During your appointments, your nurse practitioner will spend time talking with you about your mental health concerns, your current medications, how it's working for you, and what effects it's having on your daily life.
If needed, you and your psychiatric medical provider can agree on changes to your medication strategy, and then discuss the results during your next regular visit.
All of this is done in close consultation with your therapist, creating a well-rounded treatment program.
How Is Psychiatric Med Management Different from Getting a Prescription from My Regular Doctor?
Primary care physicians provide wonderful care for a variety of health problems you might be facing. And primary care doctors can and do write prescriptions for a handful of mental health medications.
However, in most cases, mental health is not their specialty, limiting the scope of what most primary care practitioners are comfortable prescribing. Also, their prescriptions are often written without coordination with a therapist or counselor.
Our Psychiatric Med Management program takes a different approach.
Instead of a simple doctor's appointment to get a refill on your prescription, you'll meet 1-on-1 with a psychiatric medical provider who specializes in mental health. Your provider will work hand in hand with your therapist to create and manage a whole-body (and whole-mind) program of care.
Care now includes both medication and regular meetings with both your therapist and your med management provider.
How Do I Get Started?
If you'd like help with psychiatric care and med management, speak to your therapist and they will get you started in our Psychiatric Med Management program.
---
Sue Ellen Breese ANP-BC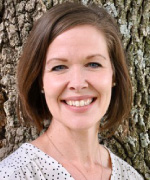 Sue Ellen Breese is a licensed Adult Nurse Practitioner, who has practiced in the oncology and palliative care/hospice fields for the past 12 years. Prior to becoming an ANP, she practiced as an oncology-certified registered nurse for 6.5 years. She received her Bachelor of Science in Nursing from William Jewell College in 2000 and Master of Science in Nursing, Adult Nurse Practitioner, in 2007. Throughout Sue Ellen's career, she has sought to care for the whole person: physically, emotionally, mentally and spiritually. Her Christian faith is foundational in her practice as well. In 2012, Sue Ellen was recognized and honored to receive the "Hero in Healthcare" award. She is passionate in the care and advocacy she provides her patients. She is extremely excited to join the Dipoto team, focusing on the mental health care of her patients.


Sue Ellen has long had a passion for medical mission trips, where she has had the opportunity to go to Banda Aceh, Indonesia shortly after the 2005 Indian Ocean tsunami. She also enjoys running, having run a full and several half marathons. She likes to read, drink coffee, write and spend time with friends. Sue Ellen loves spending time with her husband, her 2 girls and her animals.