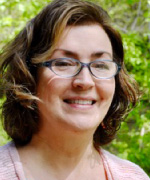 Thank you for taking time to read my profile as you go through the process of finding a therapist. I am a Licensed Professional Counselor in the State of Missouri, and I received my Master's Degree in Counseling from the University of Missouri-Kansas City. I have ten years of experience working in the mental health field as a Community Support Specialist, and I've been providing therapy services for the past four years in Northwest Missouri.
I have experience working with trauma disorders (PTSD), depression (grief, self-worth), anxiety, interpersonal/relational struggles and more. I'm a trained EMDR therapist (Eye Movement Desensitization and Reprocessing, a therapy used to treat PTSD/trauma and other issues). I also use other evidence-based therapy approaches, such as Acceptance and Commitment Therapy, Mindfulness and CBT. I enjoy helping people to discover their strengths, to increase self-awareness and gain insight into personal mental health issues, and to learn healthy coping strategies.
As a therapist, my priority is to provide a space where you feel safe, accepted and understood, as you share your experiences and struggles. My hope is that the therapy process will help lead you to a healthier and more fulfilling life.