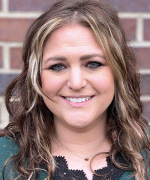 Hello! Are you someone who is feeling overwhelmed, stuck or exhausted? Maybe you feel like you're running on a hamster wheel and can't seem to make it stop. Have you tried everything you can think of, but nothing ever seems to change? If this sounds familiar, you are right where you need to be! There is hope, there is help, and you do not have to climb the mountain alone! I have many years of experience working with children, adolescents, families and adults faced with mental illness, developmental disabilities, trauma, anxiety, depression and anger management.
I like to work collaboratively with the people I serve to take a solution focused, evidence based approach that can be individually and realistically applied to everyday life and situations. Change is absolutely within your reach, and it is your right to explore what that looks like and means to you in a safe, supportive, nurturing space with a guide who will be your ultimate cheerleader and motivator. Together, we can dig through my eclectic therapy toolbox to find what works for you, what does not, and ways to change and be flexible as needed.
I am a MIZZOU graduate with both my Bachelor and Master's degrees in Social Work. After obtaining my license in 2010, I've worked in residential settings, school settings and as an in-home therapist with a heavy focus on Positive Behavior Supports for those identified with developmental disabilities, learning disabilities, mood disorders and trauma. I have worked with all ages of people and have a special place in my heart for children and adolescents (as well as those young at heart.) I live in Kansas City with my husband, two human children and three fur children.