Mission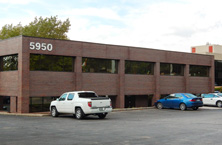 Dipoto Counseling Group is committed to providing accessible, high quality mental health care for children, adolescents, adults and families. We emphasize trust, respect, confidentiality and compassion. We are dedicated to working in collaboration with your psychiatric provider and other health care professionals to provide the best care for you, the patient.
Hours of Operation
While our office staff is available to answer questions and schedule appointments from 7:30am - 5:30pm, Monday through Friday, our clinical staff have flexible hours to meet the needs of our patients. We realize that not everyone is able to visit during standard business hours. To meet this need, we have counselors who are available in the early morning, evening, and on weekends. We also maintain a 24 hour emergency phone for patients in crisis.
Location
We are conveniently located in the Northland. Our Gladstone office is at 59th and North Oak Trafficway. Our Liberty Office is located just off of 152 Highway in front of Liberty High School. Our Parkville location is just off of 9 Highway across from the Missouri River near Park University.
5950 North Oak Trafficway, Suite 104, Gladstone, MO 64118
Click here for a map and directions to our Gladstone office
9 Victory Drive, Suite 3, Liberty, MO 64068
Click here for a map and directions to our Liberty office
7432 NW River Park Drive, Parkville MO 64152
Click here for a map and directions to our Liberty office
Virtual
Most of our providers offer virtual, or Telehealth, appointments. Clients have the option of a Video or Phone session. Video sessions are held via Google Meet. At the time of your appointment, your provider will email you a Google Meet link. This link is easily accessed on a computer. If you'd like to use Google Meet on a phone or tablet, download the app off your app store before your appointment. If you are having a phone conversation with your provider, they will call you at the time of your appointment using your primary phone number. If you have an appointment already scheduled that you'd like to switch to Virtual, please call our scheduling desk at 816-268-8501 ext. 2.
PLPC/Internship Program
Our Provisionally Licensed Professional Counselors, or PLPC's, are on their last leg of getting completely licensed with the state of Missouri. These counselors have completed their education and testing, and are in the final stages of training. They are supervised by Marc Dipoto, LPC, the owner of Dipoto Counseling Group and a counselor with 25+ years of experience. Our PLPC's meet with Marc weekly to review their caseload. Due to their provisional license, they are only in network with Aetna and Cigna, but have a discounted self-pay rate of $68 per session.
Our Interns, or Counselors in Training (CIT), have finished their schooling and are in the beginning stages of training. Like our PLPC's, they are supervised by Marc Dipoto, LPC and meet with him weekly to review their caseload. Due to being in the earliest stages of training, our Interns have a self-pay rate of $45 per session and cannot accept insurance.
Payment Methods
We accept most major insurance plans, as well as many Employee Assistance Programs. We also accept cash, check and all major credit cards. We offer a 20% discount for patients who do not have mental health insurance coverage or for those who would prefer to not report treatment to your health insurance carrier.
You may also pay your bill online using PayPal® or all major credit cards.
Contact Us
Phone (816) 268-8501 • Fax (816) 452-5700
Email This email address is being protected from spambots. You need JavaScript enabled to view it.