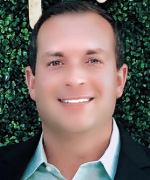 Matt received his Master's Degree in Counseling from Midwestern Baptist Seminary in 2019, where he also received a Bachelor's Degree in Education in 2014. He is a Licensed Professional Counselor.
Matt works with clients of all ages and treats multiple conditions including ADHD, anxiety, bipolar, depression, grief, personality disorders, drug, alcohol and pornography addictions, as well as providing Family Counseling. Matt is a Christian Counselor. He works with his clients to develop measurable and practical goals and build a treatment plan to achieve them.
Beyond his love for helping others, Matt enjoys spending time with his wife and two daughters, being active in sports and fitness, and is a passionate Cornhuskers, Royals and Chiefs fan.