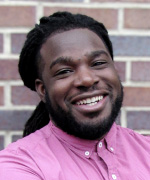 Carlen received his masters in school counseling in 2018 from Evangel University. He is Provisionally Licensed Counselor in the state of Missouri. Carlen has 9 years of experience working with clients ages 8-19 in both residential and school based programs.
Carlen works with Cognitive Behavioral Therapy (CBT) mixed with other methods to ensure a strong and trusting client relationship. He has experience working with grief, anxiety and trauma. He enjoys collaborating with clients to explore lasting solutions. His mission is to help clients feel seen and heard while coming up with productive solutions to their concerns.
He is married with two young children. Carlen is originally from Ohio and is a Michigan University fan. In his free time he likes to spend time with his family and playing sports.
Carlen is working under the clinical supervision of David Langdon, LPC.